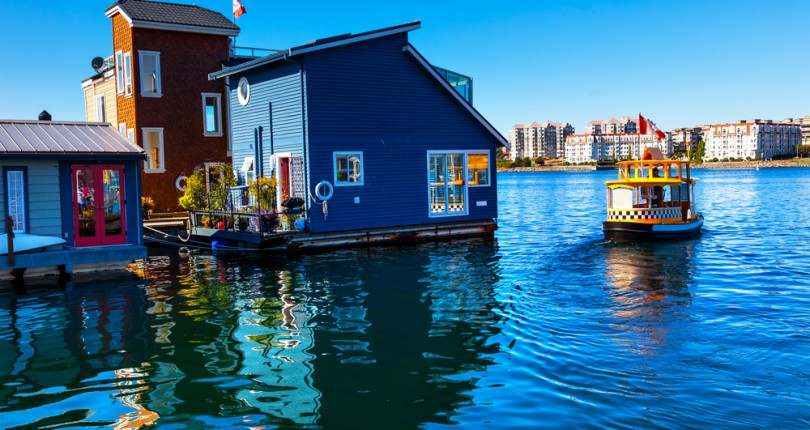 For those of us lucky enough to live in this beautiful city, we already know about the museums, the parks, and all the other activities that Victoria has to offer. For those of you considering a move to this bustling city, following are a few highlights.
Victoria festivals
Without question, there's a festival to suit everyone. Choose from the Victoria Performing Arts Festival, the Victoria Highland Games & Celtic Festival, the Victoria International Buskers Festival, the Vancouver Island Blues Bash, the Dragon Boat Festival, the Victoria Classic Boat Festival and so many more. Google Victoria BC Festivals, and follow your fingers to the ones that catch your eye.
Museums
Again, there's something for everyone. Craigdarroch Castle was built by Robert Dunsmuir and gives a glimpse into a privileged life in the 1890's. Fort Rodd Hill and Fisgard Lighthouse National Historic Sites have authentic re-enactors talking about life generations ago. And for kids of all ages, there's Miniature World featuring the world's smallest operational sawmill and two of the world's largest doll houses.
The Royal BC Museum will be featuring a new exhibit starting June 3 and running until December 31, 2016 featuring Mammoths – Giants of the Ice Age. Visit their website for tickets, or to find out about their permanent exhibits such as Natural History Galleries, First People's Galleries, the Cultural Precinct and more. And don't forget about the IMAX theater!
Victoria outdoors
Parks, gardens and the outdoors. Your Victoria experience won't be complete unless you visit Butchart Gardens at least once. This extensive garden, which celebrated its Centennial in Bloom in 2004, is home to hundreds of different plants and flowers, starting with in excess of 300,000 bulbs blossoming in the spring. Visit their website for details about hours of operation, garden features and more.
The City of Victoria itself looks after ornamental gardens, sport and entertainment venues, and playgrounds and tends to green spaces on public lands including 72 parks, so you never have far to go to enjoy the outdoors. Did you know Victoria is the cycling capital of Canada with hundreds of kilometres of bike paths, bike lanes and bike routes in the city?
Sports
Catch a game in one of your favorite sports. The Victoria Royals play in the Western Hockey League, the Victoria Harbour Cats are the local baseball team in the West Coast League, the Westshore Rebels are members of the Canadian Junior Football League and the Victoria Highlanders play soccer in the Premier Development League. Whatever your favorite sport, there's a team here for you to cheer on!
Besides being one of the most scenic places in Canada, Victoria has a rich history making it a great choice for families.
If you want to make Victoria your new home, or already call it home, but need a new one, call Ron Bahrey professional Realtor® and condo specialist at (250) 744-3301, or toll free at 1-800-663-2121 to discuss your needs.